Welcome to our new Puppy Club!
During 2020 the way we delivered puppy training classes had to dramatically change. Whilst it was difficult to make that adjustment for both new puppy parents and us as trainers, what we learnt was that puppies learn much quicker at home than in a field with lots of other puppies. As a result we have completely changed how we deliver our puppy training programmes.

We have pulled all our resources, experience and expertise into one place - the Puppy Club.
---
So what is it?

It's not just an online puppy course. It is a
library
of video tutorials, information guides, training games and much, much more with
lifetime access
.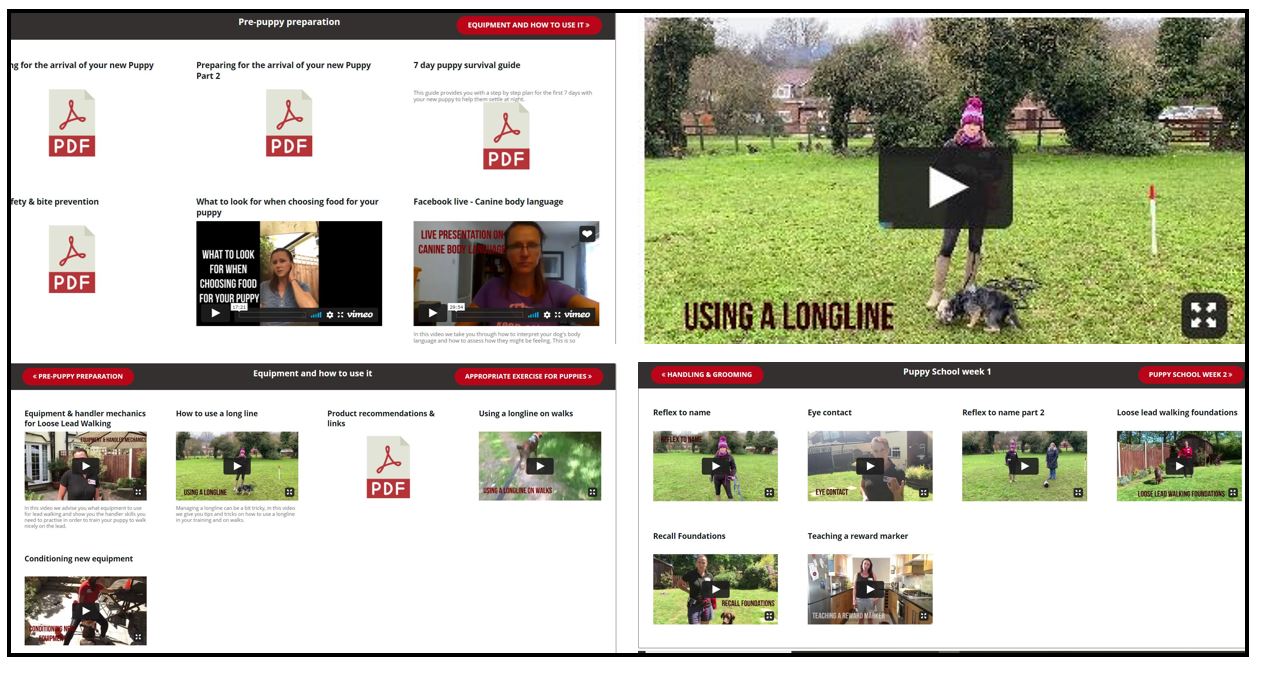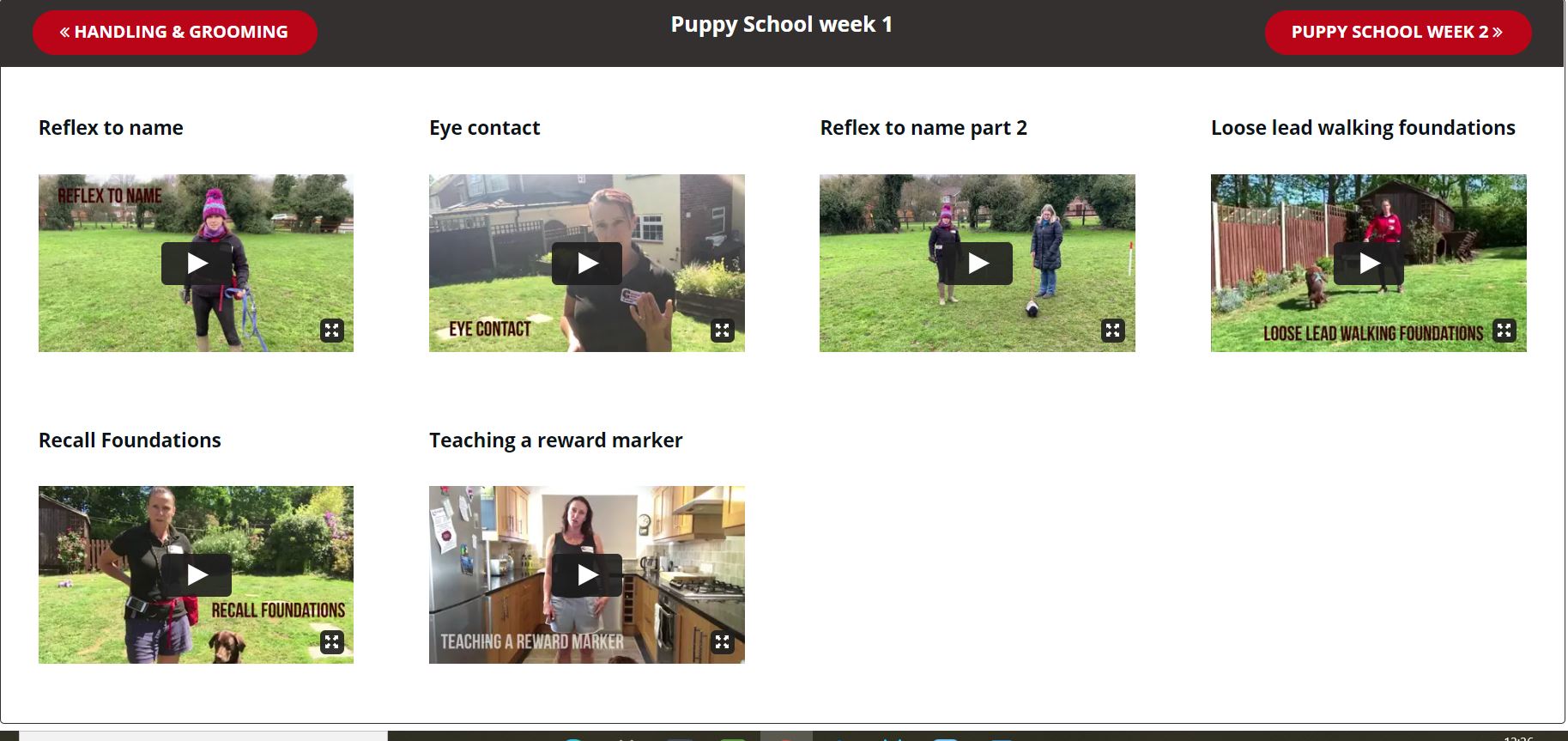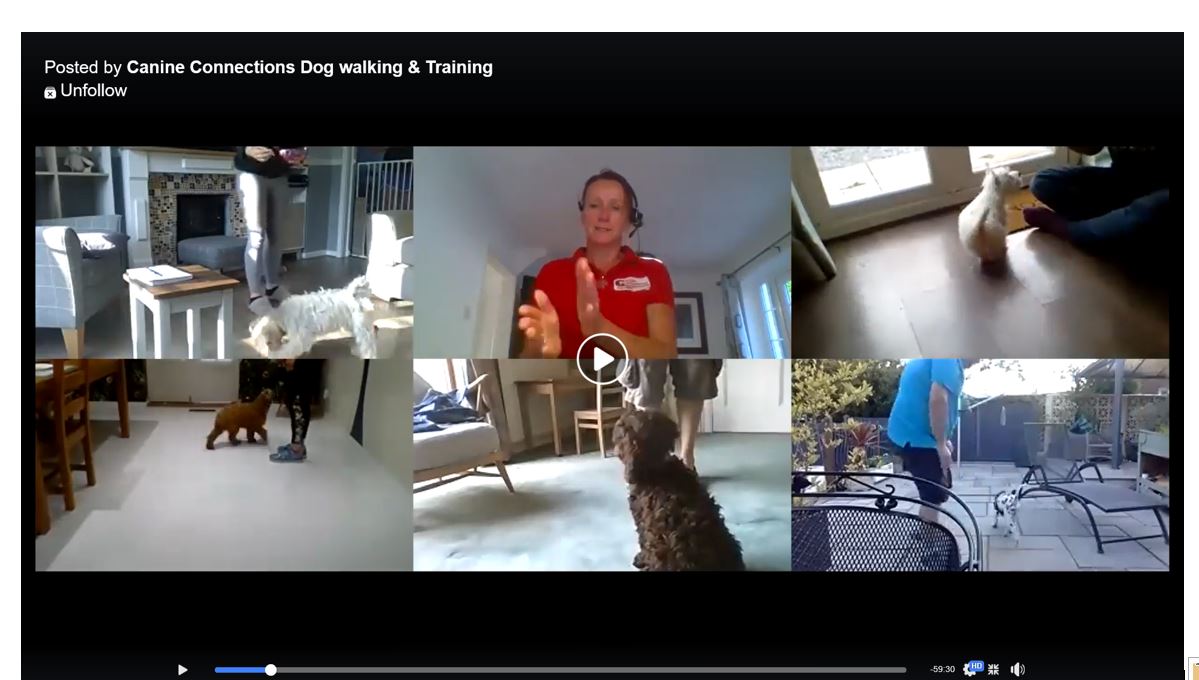 ---
What do we cover in Puppy Club?
Pre-puppy preparation to ensure you are ready for the arrival of your new puppy
Equipment and how to use it - so you don't spend a fortune on the wrong things
Appropriate exercise - to ensure your puppy is mentally & physically fulfilled
Common puppy problems & how to prevent them
How to socialise your puppy to ensure they mature into a confident & happy adult dog
Enrichment ideas to keep your puppy entertained and promote calm
Handling & grooming advice including tutorials from an expert groomer
Plus

Our 6 week Puppy Foundation course presented in easy to follow video tutorials

And if this wasn't enough you also gain access to our dedicated Facebook Puppy Club for extra resources, live chats and access to our trainers.
---
What are the key benefits to online and virtual puppy training?
The whole family can get involved
You can go at your own pace and revisit sessions as often as you like
Your puppy can learn and develop in an environment where they feel safe and with limited distractions
You are not restricted to just a weekly puppy class
You can ask questions at any time and get support from a qualified trainer
---
Reviews
22/03/2021
Rating:





I was very hesitant about staying with online classes when lockdown meant we couldn't do face to face training for our puppy. however, so far, I think the online sessions have been excellent! The whole family can get involved at the same time, in the comfort and safety of your own home (so no distractions for puppy), and you get quality face to face time with Lisa giving you time to chat about issues and resolve them there and then. Much better than I anticipated, so glad we stuck with them rather than requesting a refund.
Emma & Rio
22/03/2021
Rating:





Wow I watched just a couple of the training videos last night especially the one about the 'witching' hour. Betty's is 8-9pm crazy luney puppy, bitey out of control! And last night we set out a mat with chews and a licky mat and she was amazing! Praising her when she was calm, so simple but made a huge difference to our evening! Thank you!!'
Michelle & Betty
22/03/2021
Rating:





We attended Lisa's puppy training on Zoom in March. Not quite what we had in mind for our first ever puppy classes but I can honestly say they were excellent. You can learn just as much at home as you do in a class and you have the added benefit of not having to travel anywhere! The only downside is your puppy will be a little confused if you have your mic on and he hears another dog bark in the house!
Melissa & Chester
Listen to a selection of songs performed by Puppy Club.